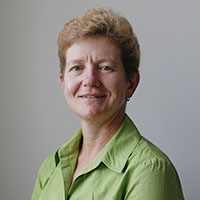 Sydney Neurology, in conjunction with the Brain and Mind Centre, hosts a dedicated state-of-the-art Multiple Sclerosis Clinical Trials unit, providing patients with access to treatment trials of cutting edge therapies for MS.  The Unit is directed by A/Professor Michael Barnett and coordinated by Dr Marinda Taha.  Marinda started her research career in 1995 at the University of Witwatersrand and University of Johannesburg atudying Academic and Clinical Trials Research. She acquired a PhD in 2000 in Midwifery and Neonatology from the University of Johannesburg. In 2009 Marinda joined the MS Clinical Trials Unit at the Brain and Mind Centre (University of Sydney) and became the Trial Coordinator in 2010. Marinda currently manages over ten clinical and investigator trials.  She is also involved with the MS Research Australia Brain Bank.
The MS Clinical trials Unit conducts a variety of studies, ranging from observational clinical research through to Phase 2-3 treatment trials.  To express your interest in participating in MS clinical trials, please contact Marinda at marinda.taha@sydney.edu.au.
Important: please discuss your potential participation in MS treatment trials with your treating neurologist first.